Kenichi Nemoto
Owner Chef
| | |
| --- | --- |
| 1984 | Born in Tokyo |
| 2006 | Les Créations de NARISAWA (NARISAWA) |
| 2009 | Aimee Vibert |
| 2012 | Requinquer |
| 2013 | Le Sergent Recruteur / Paris |
| 2015 | Quintessence |
| 2021 | Opened NéMo in Minami-Aoyama |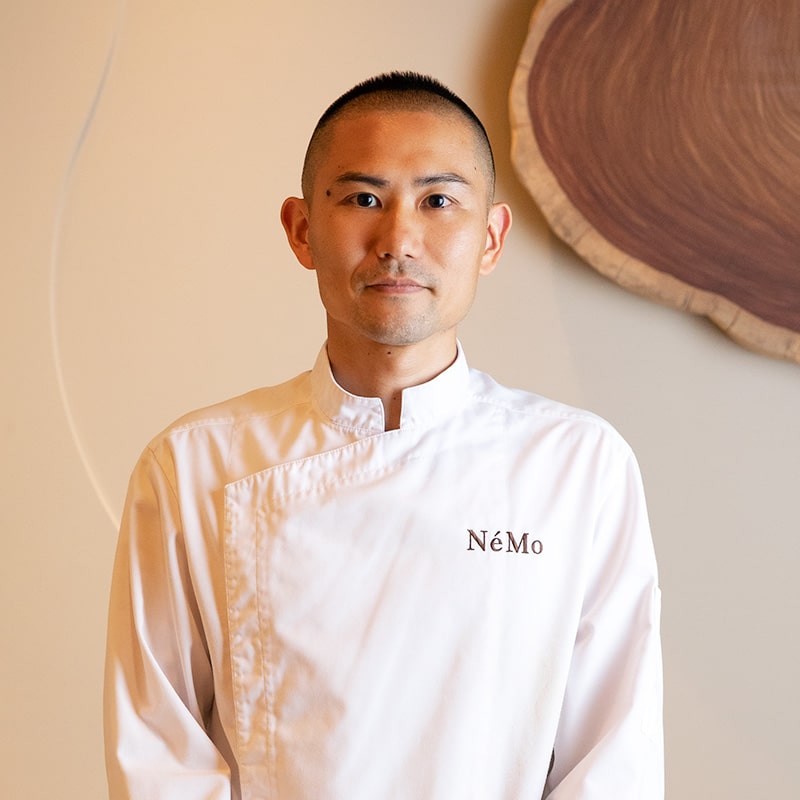 Thanks to the influence of his grandfather, an avid fisher, Kenichi Nemoto came to appreciate the bounty of nature – and seafood in particular – at an early age. Motivated by a desire to share his delight in the deliciousness of food and life itself, he aspired to become a chef. After gaining experience in France and Japan, he refined his skills at three-Michelin-starred Quintessence before striking out on his own.
In June 2021, he opened NéMo in Tokyo's Minami-Aoyama district.
Yuito Terashima
Manager /
Sommelier
| | |
| --- | --- |
| 1994 | Born in Nagano Prefecture |
| 2015 | Four Seasons Marunouchi |
| 2016 | Palace Hotel Tokyo |
| 2017 | Sombreuil |
| 2019 | Beige Alain Ducasse Tokyo |
| 2021 | Became the manager of NéMo |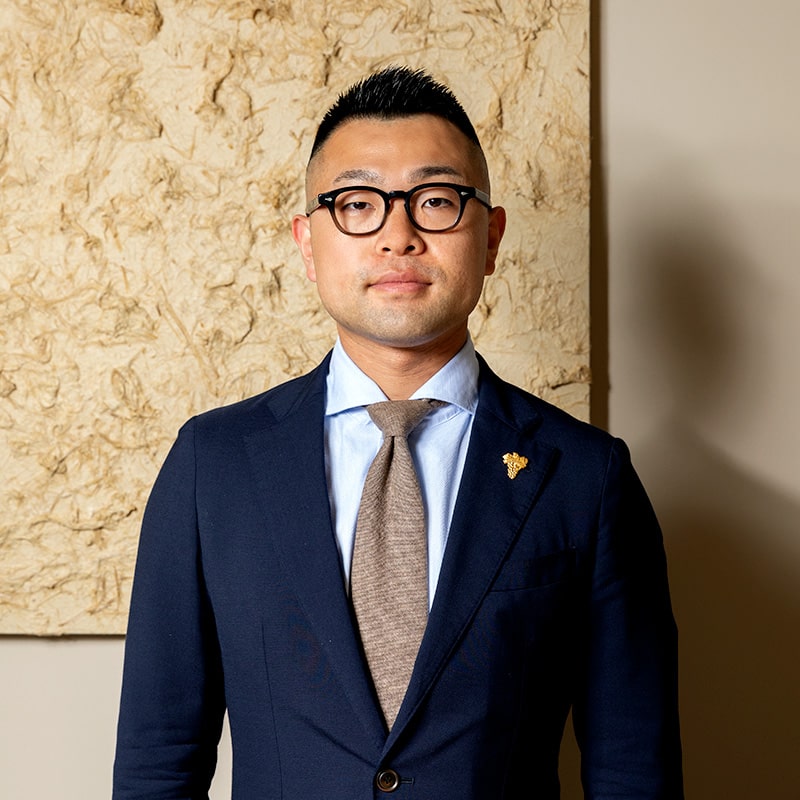 Born and raised in the wine-producing region of Nagano, Yuito Terashima comes from a family of hospitality professionals. As a sommelier, he experiments constantly to find the best possible food and wine pairings. He became the manager of NéMo after working as a chef and sommelier at Beige Alain Ducasse Tokyo.